Need A Nanny - Find Canadian nannies and babysitters
Do you need a nanny? Are you up to your eyeballs in work that you haven't done because you're spending so much time with your children? Is your work suffering because you are so tired in the morning that you can't wake up? Then you need help, you need a nanny…more important is the fact that your children need a nanny. A nanny will help your family become more organized and can help to keep your home running smoothly and efficiently!
It doesn't matter whether you live in Toronto, Vancouver, Edmonton, Calgary or Montreal; "Need a Nanny" is a wonderful resource for families who really need a nanny, and at the same time this site can help nannies and caregivers locate nanny jobs throughout Canada. Families can also use this convenient site to search for the right nanny or caregiver to suit their family's unique needs as many nannies offer specializations that can work well with your special needs, whether they are medical, educational or dietary.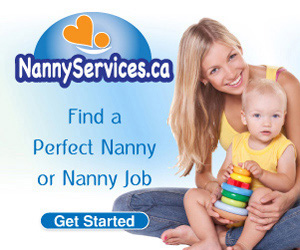 There are many qualified, experienced nannies looking for nanny jobs throughout Canada, so it doesn't matter if you are in a large city like Toronto or smaller municipalities like Thornhill or Richmond Hill, there are nannies hoping to find great families to work with all over Canada. Some nannies are specifically hoping to find nanny jobs in cities in Western Canada like Vancouver, Victoria, Calgary or Edmonton while some are seeking employment in quieter, smaller Eastern Canadian cities such as New Market, Markham or Ottawa. In any case, "Need a Nanny" is there to help nannies locate the nanny jobs that are right for them in the city that's right for them
All of the nannies that are listed on "Need a Nanny" are professional caregivers who have had at least 2 -3years of experience performing the nanny job and can provide reliable references as to their abilities and qualifications. Many of these caregivers are capable of filling nanny jobs that have the most exacting and demanding requirements, some of these caregivers have medical backgrounds and are capable of administering some medications while some of these nannies have had experience working with special needs children. "Need a Nanny" wants to help make the task of employing a nanny easy for you and at the same time wants to be equally helpful to a nanny looking to find a nanny job. Putting the right nanny together with the right family is their goal!
The listings will specify qualifications, employer family preferences, salary requested, specializations and qualifications along with a photo and contact numbers so that you can communicate with each other before you choose to meet face to face! Also a very important piece of information is location preference, so there is a comprehensive listing of locations such as, Toronto, Montréal, Calgary, Edmonton, Quebec City, Ottawa, Winnipeg Hamilton, Kitchener, London, Victoria, Oshawa, Windsor, Regina, Thornhill, Richmond Hill or Barrie…the list is even longer and more comprehensive!
Once you start communications with a potential nanny you will have the opportunity to tell her all about you, your family and the area in which you live. She may be very interested in knowing the highlights of living in your area! For example, areas in and around Toronto such as Richmond Hill, Thornhill, Woodbridge, the Beaches, downtown Toronto etc… will have special attractions, such as museums, fairs, churches, libraries and specific interests that may relate to her heritage, all these things will help you and your potential nanny make important decisions.
Hopefully, thanks to your hard work and needananny.ca soon you will be getting ready to welcome that much needed nanny into your home! Making your live in nanny feel at home will benefit all of you in, your family and of course the newest member of your family…your nanny!